Projects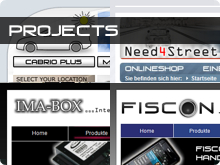 Beside this webside the Need4Street Automotive GmbH is successful with other projects and brands. For our most important projects we developed sepereate websites which explaines the products in details and with many extra informations. Beside others we are specialist for Bluetooth handsfree kits, car-multimedia, and cabrio comfort roof modules. Discover more on our other websites.
FISCON-Mobile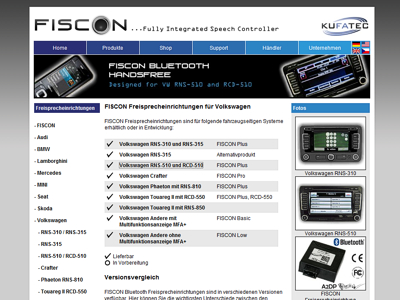 Just another handsfree? No! The FISCON handsfree can do much more. It not only provides full functionality for a comfortable operation of the cellphone, but also integrates them completely into the electronic system of the vehicle. Call lists and the phonebook can be shown on the infotainmentsystem or on the FIS display of the tacho unit. You can dial directly using the buttons of the car and leave the cellphone in your pocket or purse.
IMA-Box / FISCUBE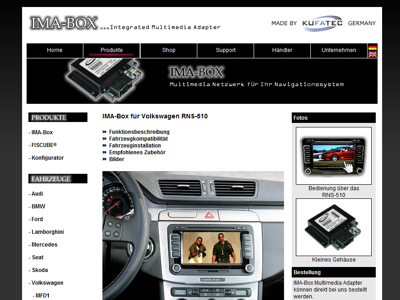 With a IMA-Box you can connect external multimedia devices like DVD player, DVB-T receiver, HDD player, USB stick and a reverse camera to your infotainmentsystem. The speciality of this adaption is that the devices can be controlled with the buttons of the infotainmentsystem and they are integrated into the particular control concept. Your advantage: More comfort, savety and fun with the new multimedial options of your car.
The FISCUBE combines the advantages of a IMA-Box with a DVB-T Receiver and USB interface in only one device. The 5in1 concept allows a comprehensive functionality, easy installation and a cheap price.
Cabrio-Plus
With a Cabrio-Plus roof module your cabrio obtains comprehensive extra functions to make the daily operation of your roof more comfortable. Opening and closing while driving, with remote control or with just a short push on the interior remote button are the essential advantages. This makes it more comfortable and guarantees a certain show effect.